Below, you can see a map of the site boundary.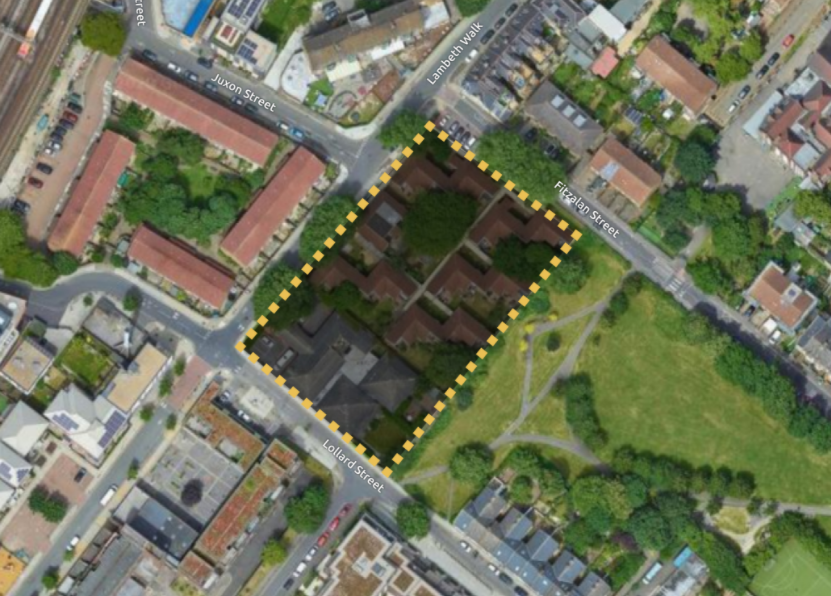 As you can see, the site lies to the immediate northwest of Lambeth Walk open space. It is between Lollard Street and Fitzalan Street, on Lambeth Walk.
The site is currently occupied by a day centre and has good public transport links with Lambeth North tube station being a ten minute walk away.

Next tile: The proposals